Getting the most from your Networking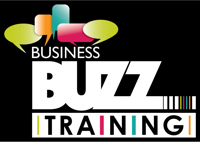 Getting the most from your Networking – 10 July 2018 at 61 Maxted Road, Hemel Hempstead – 9am to 12:30pm
This fun interactive training programme has been professionally put together based on feedback we regularly receive from Buzz attendees wanting to get the most from their time spent networking
This 3 hour session will allow you to look objectively at your networking habits and help you identify where best to spend your time and how to maximise your networking investment
During the course you will have the opportunity to explore formats to positioning your business and understand networking etiquette. We will also help attendees put together a 60 second pitch, which you will be able to use with confidence allowing fellow networkers to understand how best they can help you!
We will run through some great best practice, do's and don'ts and share our secrets on how to move freely between conversations and people without feeling uncomfortable to get those valuable connections
About the Trainers: 
Both Maree (above, left) and Katrina (above, right) have received huge benefits from networking throughout their careers in the B2B SME sector and have collected a wealth of knowledge in this area over the years.  We are delighted that Maree has chosen to come on board and head up the new training arm of Business Buzz as well as hosting our monthly Business Buzz in Hitchin, Herts. Katrina is one of the original founders of Buzz and now runs our Oxfordshire region.
Maree worked for a number of years as National Sales Trainer for fsb. Taking Membership Advisors through a bespoke training programme that she co-created which covered; Networking skills, Sales and Marketing; tools they could immediately introduce to get their business off the ground. As the lead trainer Maree continuously evaluated and supported the field sales team in their success.
As Regional Sales Manager for fsb Katrina regularly presented training modules to Membership Advisors implementing the topics covered from their induction course in a live situation.
Both Maree and Katrina mentored new and established advisors providing action plans and monitored progress.
"Katrina is a fantastic trainer and great leader.  Since learning the art of sales from her I have gone on to help others" Richard Tytherleigh Non-Executive Director at EBM Managed Services
"Maree acted as my coach and mentor after my fsb induction she helped me get off the ground and continues to be a source of support" Richard George Membership Advisor, fsb East Anglia.
Buzz Training – Getting the most from your Networking – 9am to 12:30pm – 19 June 2018 at 61 Maxted Road, Hemel Hempstead, HP2 7DZ