The next virtual Birmingham event is 10/02/2021 > click here to book a place at
Birmingham Virtual Buzz Wednesday 10.02.2021
Birmingham Business Networking Venue:
Every 2nd Wednesday of the month
10am – 12pm
Our Birmingham event is currently virtual and bookable via our events calendar
106-110 Edmund Street,
Birmingham, B3 2ES –
View map
Hosted By:
James Brodie – Buddha Connect
Contact: Email: warwickshire@business-buzz.org or 07770 876300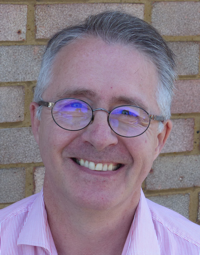 Follow Business Buzz Warwickshire on Facebook and Twitter for updates and connections.
James is the owner & operator of the business consulting brand Buddha Connect, which manages business & networking events and offers a variety of training, coaching & social media solutions.
"I believe Business Buzz offers true & honest networking opportunities, where real lasting business connections are made. I love the open no fuss format" says James. "Experience tells me that by becoming a Buzz host both business & personal profiles are elevated in the local business community & makes me the go-to person for connections & referrals. It has opened the door to many new opportunities".
James is a Business Buzz advocate and is well connected across Warwickshire, as well as many other Buzz Locations.
It's an exciting time to become part of Business Buzz, so come & say "hello" to James to be inspired with amazing connections with like-minded people at Business Buzz Birmingham.
Details: A fresh vibe in business networking, this drop-in session is a great way to catch up with the local business community in Warwickshire. There is no membership, no booking, just £10 on the door. Meeting every second Wednesday of the month between 10am-12pm.
Business Buzz Birmingham is sponsored by: