Book your place at the next virtual Wallingford Buzz Buzz on our new desktop and mobile app
here
Wallingford Business Networking Venue: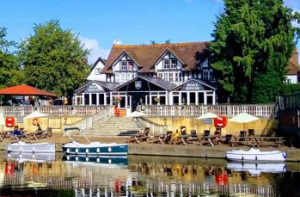 Every 3rd Wednesday on the month 10am – 12pm
Launching Wed 18th September
The Boat House
103 High Street
Wallingford
OX10 0BL View map
Hosted by:
Contact: wallingford@business-buzz.org
Jane brings practical, down to earth HR support to small business owners to take the stress away when they have an HR issue and help them get the best from their people.
She runs face2faceHR, based in Wallingford, providing HR support with a personal touch, tailored to the needs of each individual business.
Jane is a highly competent and knowledgeable HR Consultant with over 15 years' experience in HR and people management gained across a range of industries including media and publishing, science, technology and engineering.
A Chartered Member of the Institute of Personnel and Development, Jane has worked extensively with senior executives and operational managers; managing complex disciplinary and grievance situations, dealing effectively with issues such as poor performance, sickness absence and time keeping, improving employee engagement and reducing HR admin through technology.
If you're a small business owner looking for professional HR support, without the cost of employing a full-time member of staff, please do drop me a line!
Details: A fresh vibe in business networking, this drop-in session is a great way to catch up with the local business community in Oxfordshire. There is no membership, no booking, just £5 on the door. Meeting every third Wednesday of the month between 10am-12pm.
Business Buzz Ambassador for Wallingford
Marie Hamilton – MJH Bookkeeping Services
MJH Bookkeeping Services is solely owned by Marie Hamilton MAAT.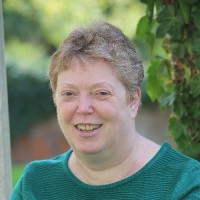 With over 15 years experience, Marie is licensed and regulated by AAT (Association of Accounting Technicians) in bookkeeping, payroll and VAT.
Here at MJH Bookkeeping Services we provide a professional service, at competitive rates, for small and medium size businesses (SMEs).
We are based in Didcot, South Oxfordshire. Our services are available on a weekly, monthly or quarterly basis or 'as and when required'.
Business Networking in Wallingford is sponsored and supported by:


Our Business Buzz events throughout Oxfordshire are managed by Regional Leads Lisa-Marie Mallier & Emma McGregor. Contact oxfordshire@business-buzz.org.
Follow Business Buzz Oxfordshire on Facebook and Twitter for updates and connections.