Book your place at the next virtual Witney Buzz on our new desktop and mobile app
here
Witney Business Networking Venue:
The Blue Boar, 28 Market Square, Witney OX28 6BH – view map
Meeting every first Tuesday of the month between 10am-12pm.
Hosted by:
Amanda Fisher and Emma Fisher – ajftaxation
Contact: Email: witney@business-buzz.org or 07909 530927
Amanda Fisher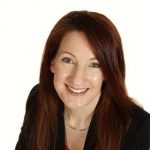 With over 25 years of experience with clients and enjoying every moment, Amanda always strives for quality and service while providing tax efficiency. As well as supporting the client practice, Amanda lectures on tax matters across the country to qualified professionals and regularly works as a consultant to other firms on an array of tax matters, specialising in capital taxes, property tax, trust and estate matters. "Business Buzz has been an excellent find. Not only are the meetings enjoyable, we've already
referred many of our clients to some of the connections we've made from the meetings. It's certainly enhanced our services and client relationships. I'm enjoying hosting Witney Business Buzz and encouraging local businesses to make those connections"
Emma Fisher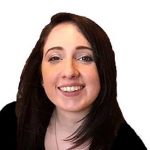 Emma joined ajftaxation in Spring 2018 as a valued addition to the practice. With her expertise of accounting software, she is helping clients progress towards HMRC's aim for Making Tax Digital. Emma is very enthusiastic about Business Buzz! After hearing about it on Jackfm, she took the plunge to go to a meeting in Bicester and has been hooked ever since. As a young professional and not previously familiar with networking, she found the meetings informal and engaging. This has inspired Emma into hosting the Witney meetings with Amanda and is looking forward to bringing many businesses together. "All the people that I've met at Business Buzz are genuinely keen to make connections. It's for everyone, no matter what their business is – there is always someone to share your ideas with"
Follow Business Buzz Oxfordshire on Facebook and Twitter for updates and connections.
Details: A fresh vibe in business networking, this drop-in session is a great way to catch up with the local business community in Oxfordshire. There is no membership, no booking, just £5 on the door. Meeting every first Tuesday of the month between 10am-12pm.
Our Business Buzz events throughout Oxfordshire are managed by Regional Lead Katrina Sargent. Contact katrina@business-buzz.org or call 07962 377249.