Book your place at the next virtual Bishop's Stortford Buzz on our new desktop and mobile app
here
Bishop's Stortford Business Networking Venue:
The Gin Palace, Church St, Bishop's Stortford CM23 2LY – view map
Hosted by:
Catherine Tillbrook – Arbonne Independent Consultant
Contact: bishopsstortford@business-buzz.org or 0844 358 5800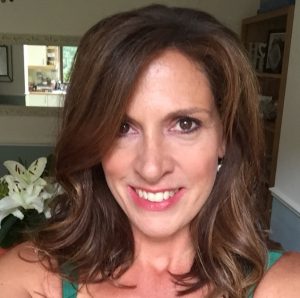 Hello!! I'm a busy wife and Mum to two teenagers. My background is in retail banking, a job which I loved. However, it's an industry which has changed so much in the last few years with mobile and internet banking. It was common place to have to reapply for our jobs. I eventually took redundancy after 28 years.
Then I discovered the wonderful world of Arbonne.
Founded in 1975, all products are botanically based, results driven as well as being vegan, gluten and cruelty free. No mineral oil or parabens either.
I love to share these products by lending them out or popping samples in the post.
I have personally had amazing results with the skincare and the nutrition. My skin now glows, reduced pigmentation marks and I lost over a stone whilst doing the "30 Days" plan.
45 Day money back guarantee too on all products!
Fabulous business which by sharing the products and business with friends, who now shop via the "Shop Arbonne" app, I can earn on hours which I don't work!! Genius!!
If you would like more information please get in touch, I would love to share the joy of Arbonne with you. It's a fantastic plan B, with uncapped earnings.
Follow Business Buzz Herts on Facebook and Twitter for updates and connections.
Details:
Our business networking event in Bishop's Stortford runs on the fourth Wednesday of every month, from 10am – 12 noon.