Warwick Business Networking Venue:
The Old Coffee Tavern, 16 Old Square, Warwick, Warwickshire CV34 4RA – View map
Hosted By:
James Brodie – Buddha Connect
Contact: Email: warwickshire@business-buzz.org or 07770 876300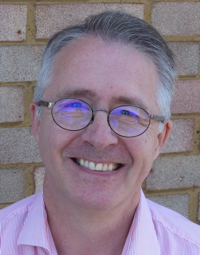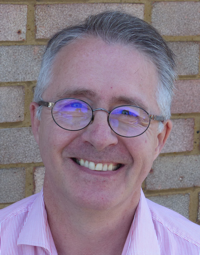 Follow Business Buzz Warwickshire on Facebook and Twitter for updates and connections.
James is the owner & operator of the business consulting brand Buddha Connect, which manages business & networking events and offers a variety of training, coaching & social media solutions.
"I believe Business Buzz offers true & honest networking opportunities, where real lasting business connections are made. I love the open no fuss format" says James. "Experience tells me that by becoming a Buzz host both business & personal profiles are elevated in the local business community & makes me the go-to person for connections & referrals. It has opened the door to many new opportunities".
James is a Business Buzz advocate and is well connected across Warwickshire, as well as many other Buzz Locations.
It's an exciting time to become part of Business Buzz, so come & say "hello" to James to be inspired with amazing connections with like-minded people at Business Buzz Warwick.
Business Buzz Regional Lead
James has been an advocate of Business Buzz, as an event attendee, as an ambassador, as an event host & now, has become a Regional Lead within the Buzz family by launching the new Warwickshire area.
"Business Buzz has provided me with an amazing opportunity to promote & grow my business" says James "It offers the perfect vehicle to build my business connections & to become a local business leader. It's a truly exciting time to be bringing Business Buzz to a new area of the country & to enable Business Buzz to become a national leading business brand. The no-fuss format is complementary to other networking & business events. You should keep it as a regular event in your networking calendar".
James operates & manages a number of events across Warwickshire & the Midlands, come and be part of the Buzz experience to get connected, to help grow your business and to see what Business Buzz can do for you.
Details: A fresh vibe in business networking, this drop-in session is a great way to catch up with the local business community in Warwickshire. There is no membership, no booking, just £5 on the door. Meeting every third Thursday of the month between 10am-12pm.
Business Buzz Warwick Ambassadors:
Jayne Williams  – https://www.sbcreditcontrol.com/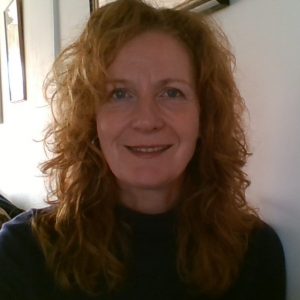 Hello!  My name is Jayne, I live in north Oxfordshire, a mum of two, a dog owner and I run a small business. My days are full of fun, laughter, people, diversity and quite often a glass of wine at the end of it.  My day starts early in the fields with our dog Ted while many of you are still sleeping.
I am a Virtual Assistant offering a wide range of services.  When people are looking for help, I get asked "what do you do?"  The best way for us to see if I can help you is you tell me what you need help with, we can take it from there.  I offer a range of assistance for both business and lifestyle.
I work with people from many different walks of life and have worked in some fascinating industries. When talking to clients it became clear that as well as Credit Control, I needed to add more services due to my experiences as opportunities were presenting daily.  So, business transformed into VA Services too.
People fascinate me, I really enjoy meeting new people and learning about them, their business and experiences, exchanging advice, info and collaborating ideas.  I am a true believer that variety is the spice of life.  No two days are the same for me, and that works.  The unexpected diversity of each day is what makes me tick.
Business Buzz Warwick is sponsored by: