The next virtual Abingdon Buzz event is > click here to book a place at
Abingdon Business Networking Venue: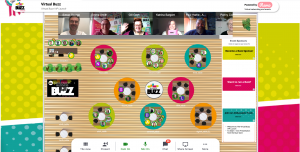 Every 4th Friday of the month 10am – 12pm
Launching Tuesday 28th August 2020
Currently all our events are virtual
Hosted by: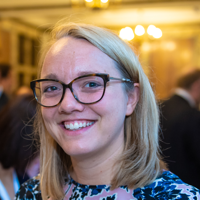 Contact: abingdon@business-buzz.org
Amy Hewick inspires companies to make their corporate conferences more personal. She set up Hewick Events when she found a gap in the market, as corporate conferences lack a personal touch. Amy is a high achieving corporate events professional and delivers end-to-end event management in fast paced corporate environments. She delivers the most senior energy event in Europe which was quoted as the 'Davos of the energy industry' and organises the first international conference on human wildlife, where 600 tickets sold out in the first 6 weeks. Both events are held in Oxford.
Amy has recently launched Oxford Events, who create unique experiences which showcases Oxford as an amazing city. Oxford Events has extensive knowledge of Oxford and create bespoke event packages to suit your needs.
"Personality opens doors, but character keeps them open". Amy has a friendly personality with an infectious laugh. In Amy's spare time, you can find her cycling across the south of France or running marathons.
If you would like a personal touch adding to your corporate events, are interested in holding an event in Oxford, or would like some tips about running a marathon, then get in touch and Amy can help you out.
Details: A fresh vibe in business networking, this drop-in session is a great way to catch up with the local business community in Oxfordshire. There is no membership – just book your place for only £5, any time via our events calendar.
Meeting every fourth Friday of the month between 10am-12pm.
Business Networking in Abingdon is sponsored and supported by:

Our Business Buzz events throughout Oxfordshire are managed by Regional Leads Lisa-Marie Mallier & Emma McGregor. Contact oxfordshire@business-buzz.org
Follow Business Buzz Oxfordshire on Facebook and Twitter for updates and connections.