Exciting, award winning, business networking in
Essex,
Bedfordshire, Buckinghamshire, Cambridgeshire,
Hertfordshire,
London,
Oxfordshire, Northamptonshire, Surrey & Warwickshire

Coronavirus  (COVID-19)
Sadly we have had to suspend all physical events Please check back for further updates or follow us on social media.  @BizBuzzHQ  https://www.facebook.com/bizbuzzhq. Keep safe!
We are Holding Twitter Chats to replace our phisical events, which will take place at 10 am – 11 am on the same days as our regular events – please bear with us while we get these up and running, but the following will be running this week. please follow the relevat hash tag to join in
#BedfordBuzz Weds – 1st April
#CovBuzz Weds – 1st April
#HarpendenBuzz Thurs 2nd April
#ThameBuzz Thurs 2nd April
#CambridgeBuzz Thurs 2nd April
#StevenageBuzz Friday 3rd April
VIRTUAL SPEED NETWORKING
We are also running a virtual speed networking event in each region.
Our next on is Oxfordshire on Wednesday 8th April.  10am – 12.15
Please see here for more details and booking
Launched in
Aylesbury, Banbury, Barnet, Bedford, Bicester, Biggleswade, Birmingham, Bishops Stortford, Brackley, Cambridge, Chipping Norton, Coventry, Flitwick, Guildford, Harpenden, Hemel Hempstead, Hertford, High Wycombe, Hitchin, London Soho, London Stratford, London Tower Bridge, Luton, Milton Keynes, Northampton, Oxford, Rugby, St Albans, Southend, Stevenage, Thame, Wallingford, Warwick, Watford, Witney
Not one near you? Contact our team for news on locations opening soon or if you are interested in running your own BUZZ.
A fresh vibe in business networking, this drop-in session is a great way to catch up with the local business community in Hertfordshire, Bedfordshire, Buckinghamshire, Oxfordshire, Northamptonshire, Essex, London, Surrey, Warwickshire & Cambridgeshire. There is no membership, no booking, just £5 on the door. Meeting every month between 10am-12pm.
Hitchin and Harpenden MP, Bim Afolami, had this to say about Business Buzz: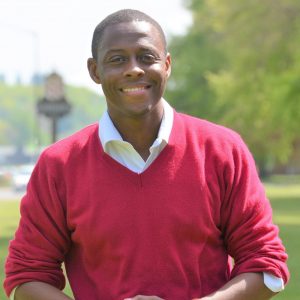 "Supporting local businesses is not just supporting them, but it is supporting their families, and supporting the town – to keep Hitchin a fantastic place to live we need local small businesses to thrive. That is why I was so happy to meet such a large variety of businesses at Business Buzz Networking Hitchin. Being able to answer their questions on a wide variety of issues was beneficial – and challenging".
Our monthly business networking events will sit comfortably alongside all of your existing networking commitments, with no subscription and our vast contact database and marketing strategy we guarantee that you will meet people that are outside your current network enabling you to expand your connections to benefit your business.
– local networking to form and establish relationships and trust
– make new business contacts
– promote your services and products
– meet like-minded business people
– exchange ideas and experiences with others
– identify potential product or service providers
– establish strategic alliances and synergies
Business networking in Hertfordshire, Bedfordshire, Buckinghamshire, Oxfordshire, Northamptonshire, Essex, London, Surrey, Warwickshire & Cambridgeshire has never been so flexible and dynamic. Contact us for more information, or register for details of our events.