Book your place at the next virtual Hemel Hempstead Buzz on our new desktop and mobile app
here
Hemel Hempstead Business Networking Venue:
The Olde Kings Arms, High Street, Old Town, Hemel Hempstead, Hertfordshire HP1 3AF – view map
Hosted by:

Janet Davies – hemel@business-buzz.org
Follow Business Buzz Herts on Facebook and Twitter for updates and connections.
Janet Davies is the owner of admin2day; an admin support function for small businesses and self employed people, primarily in the local area of Herts, Beds and Bucks. She aims to help you in your business by doing those tasks that you don't have time for – or simply don't want to do. She brings a flexible and common sense approach to supporting your admin needs, relieving you of stress, giving you back your time and providing a cost effective solution by performing those tasks that are necessary for your business but are low on your fun factor.

She's worked in office administration since leaving school, many moons ago and worked in a number of industries. Having worked in the dynamic and ever changing world of facilities management and health and safety, she's learnt to adapt her working style to fit her customers and situations.

Her approach is friendly and pragmatic; not speaking the "corporate" language but helping and advising in a down-to-earth manner. She aims to be your first point of call for support in all of your business needs, either doing the work for you or helping you to find the right person.

She's super excited about being in the Business Buzz family as this was her inauguration into networking.

Follow Business Buzz Herts on Twitter for updates and connections.
Business Buzz Ambassador: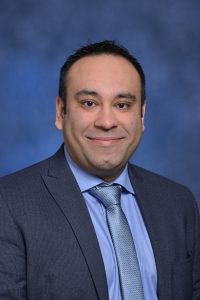 Bobby started his Financial Services career with Aegon in 1999 at their Middlesex office. He left his role as a Consultant with Aegon in 2001 to become a Financial Adviser. In 2017 he joined St. James's Place Wealth Management.
As an adviser, Bobby specialises in providing a holistic, high level financial planning service, to his clients to achieve their goals as their financial needs evolve over time. He believes clients appreciate the provision of personal, face-to-face advice since everyone has their own concerns and ambitions.
Outside of his business, Bobby is a keen follower of Formula 1 and he enjoys traveling.
Details:
Our business networking event in Hemel Hempstead runs on the 2nd Thursday of every month, from 10am – 12noon
(Currently our events are virtual and Hemel is Merged with Harpenden and meets on the 1st Thursday of every month)