The next virtual Hemel Hempstead event is > click here to book a place at
Hemel Hempstead Business Networking Venue:
The Olde Kings Arms, High Street, Old Town, Hemel Hempstead, Hertfordshire HP1 3AF – view map
Hosted by: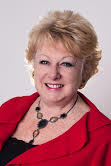 Janice O'Neill – hemel@business-buzz.org
Follow Business Buzz Herts on Facebook and Twitter for updates and connections.
Janice hosts the Business Buzz Hemel Hempstead business networking event. She is the 'Go To' network host & frequently called the Yellow Pages of Hemel Hempstead. If you want anything done or need to know where to get anything at all, don't 'Ask Jeeves', ask Janice. With her informal approach to networking, Janice welcomes 'virgin' networkers & helps with that initial first nervous step into a room full of strangers. Putting people together either business or social & in a relaxed way is a great skill which Janice has learned over the years.  She is helped by the host of The Olde Kings Arms, Ben Satchfield & her two Ambassadors Julian & Bobby along with her sponsor Hicks Accountants.
Janice is also a wedding & funeral Celebrant where her communication, listening & organisational skills plus her caring approach to clients help to make those special days personal, memorable & unique.
Drop in for coffee and a chat where you will be made really welcome & meet local business people who may even work next door to you! Who would you like to meet to help your business grow?
Follow Business Buzz Herts on Twitter for updates and connections.
Business Buzz Ambassador: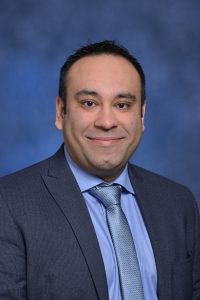 Bobby started his Financial Services career with Aegon in 1999 at their Middlesex office. He left his role as a Consultant with Aegon in 2001 to become a Financial Adviser. In 2017 he joined St. James's Place Wealth Management.
As an adviser, Bobby specialises in providing a holistic, high level financial planning service, to his clients to achieve their goals as their financial needs evolve over time. He believes clients appreciate the provision of personal, face-to-face advice since everyone has their own concerns and ambitions.
Outside of his business, Bobby is a keen follower of Formula 1 and he enjoys traveling.
Julian Knight – Business Development Manager for The Digital Office UK Ltd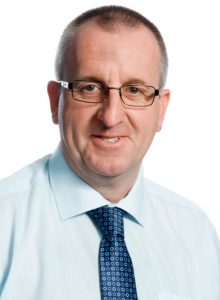 Julian Knight is the Business Development Manager for The Digital Office UK Ltd. They supply office machinery solutions and service support to businesses predominantly in the Home Counties area but also nationally for the past 25 years. Together with our team of Service Engineers we are dedicated to providing excellent customer service and making you look good on paper.
Details:
Our business networking event in Hemel Hempstead runs on the 2nd Thursday of every month, from 10am – 12noon
Business Networking in Hemel Hempstead Sponsors: