Bicester Business Networking Venue:
White Hart Bar, 4 Sheep Street, Bicester, OX26 6TB – view map
Hosted by:
Katrina Sargent
Contact: Email: katrina@business-buzz.org or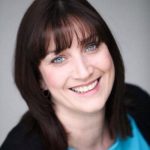 07962 377249
Follow Business Buzz Oxfordshire on Facebook and Twitter for updates and connections.
Katrina runs her own Sales Support Service and has over 27 years' experience in B2B Sales. Helping clients to gain more business through Telesales, Exhibition promotion and Networking to identify and target potential new customers, manage pipelines to secure new business, customer retention and growth. If you need on the ground hands on support or training existing/new staff Katrina can make a real positive difference to your sales function.
If you want more sales and looking for a professional outsourced service for a particular project or on going support get in touch!
As one of the original founders of Business Buzz, Katrina now heads up the Oxfordshire region, She is keen to serve the local business community and build a vibrant events programme that complements the existing activities and groups to support growth and success across Oxfordshire businesses.
Details: A fresh vibe in business networking, this drop-in session is a great way to catch up with the local business community in Oxfordshire. There is no membership, no booking, just £5 on the door. Meeting every second Thursday of the month between 10am-12pm.
Business Buzz Ambassador:
David Carter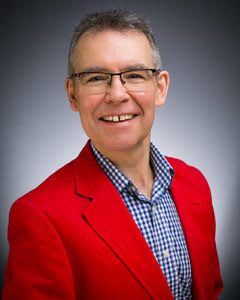 David has over 25 years' experience in leadership, people management, communications and supply chain logistics, alongside a "buzzing" entrepreneurial passion. Having served for almost 20 years as an army officer he then spent over 6 years with a consultancy practice starting in a business manager role before quickly being promoted to a director and management board member with full P&L accountability for a £5 million+ business unit.
David has always been commercially minded and for the past 5 years he has been running his own consultancy and training business that has focused on delivering specialist communication training, but in addition he has also provided coaching and consulting advice for ambitious business owners on how they can maximise their marketing, sales, operations, finances and growth potential using Pareto's 80:20 Rule.
Above all David is a "people person" and he loves nothing more than connecting like-minded positive individuals who can mutually benefit each other by working together for a win-win result.
P.S. David is also an Associate of the Institute for Independent Business as well as a member of the Entrepreneurs Network and so he knows lots of excellent people from many business sectors. If you'd like an introduction then let him know.
Business Networking in Bicester sponsored and supported by:
Business Buzz Bicester supports: