Hitchin & Letchworth Business Networking Venue:
North Hertfordshire College, Hitchin Centre,
Cambridge Road, Hitchin, Hertfordshire, SG4 0JD – view map
Hosted by:
Lauren Murkin – Sales Executive, North Hertfordshire College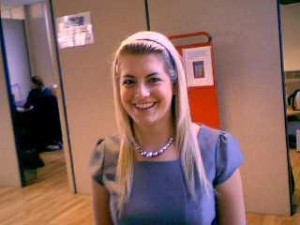 Lauren excelled throughout her further education at North Hertfordshire College completing an Extended Diploma in Business, before starting her career at the college.  Having worked with the local and wider community/companies at North Hertfordshire College for over 3 years, Lauren has a we
alth of experience in building relationships, promoting collaborative working, generating work experience opportunities and running Student Crew.  Responding to the recession in the UK and the difficulties young people now face when looking for employment, North Hertfordshire College developed a student recruitment company 'Student Crew', which provides paid employment opportunities for students, whilst supporting businesses recruitment needs.
Follow Business Buzz Herts on Twitter for updates and connections.
Details:
Our business networking event for Hitchin & Letchworth runs on the third Wednesday of every month, from 10am – 12 noon