Hitchin Business Networking Venue:
Hitchin Priory, Tilehouse St, Hitchin SG5 2DL – view map
Hosted by:
Maree Atkinson – Business Buzz HITCHIN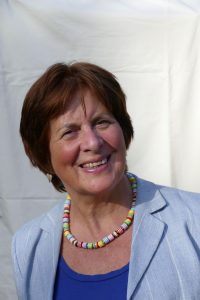 Maree Atkinson has been supporting businesses for the past 14 years, lived in Hitchin all her life and certainly knows a thing or two about her home town. Therefore Business Buzz is delighted Maree will be hosting our event in our new location, the Priory Hotel. The Priory is right in the heart of the wonderful medieval town of Hitchin and was a former 14th century monastery. No Trip Advisor Hotel reviews then!
A strong advocate of business networking, in particular face to face, and in the Buzz role, Maree aims to help businesses forge relationships to increase their connections, sales and suppliers. Maree was one of FSB's top award winning advisers, also National Field sales trainer and dramatically increased FSB membership in Hertfordshire, and much of this can be attributed to networking.
Maree said " I am really looking forward to the role as a Buzz host and hope to pass on a few sales tips, including how to understand business owners needs. Coming to a relaxed event, with no annual membership fee, no scary speeches, plus lots of help on hand are all excellent ingredients for business"
In addition to hosting Buzz Hitchin, Maree is launching her own consultancy helping businesses with sales support and training and identifying cost reductions.
In particular she wants to assist one of the largest growth sectors in the UK economy – the growing band of seniorpreneurs.
Maree is also doing voluntary work with the Garden House Hospice and Hitchin Town Centre Initiative.
Follow Business Buzz Herts on Twitter for updates and connections.
Details:
Our business networking event for Hitchin runs on the third Wednesday of every month, from 10am – 12 noon