Thame Business Networking Venue:
The Black Horse, 11 Cornmarket Thame, Oxfordshire OX9 2BL – View map
Parking: Please do not park at venue.
3 hours in the Upper High Street car park, 2 hours at the back of Sainsbury's and there is a reasonably priced pay and display parking at the Cattle Market Car Park off North Street, which is just a 5 minute walk from the venue.
Hosted By:
James Brodie – Buddha Travel
Contact: Email: thame@business-buzz.org or 0800 599 9 088
Follow Business Buzz Oxfordshire on Facebook and Twitter for updates and connections.
James Brodie is a travel consultant who owns and operates Buddha Travel. He offers tailor-made personal holidays and escapes to India, South Asia and the Indian Ocean, whether this is a luxury resort destinations or an amazing cultural tour or Indian Ocean cruising or trekking in the foothills of the Himalayas. Buddha Travel is member of the Travel Trust Association, so client's money is 100% guaranteed and are able to provide global solutions.
Buddha Travel is consultative, we work with partners in business to provide personalised travel packages and solutions that develop stand-out profiles, create unique selling points or add value to an existing customer base. James is always happy to discuss potential ideas big or small and make them a reality.
James' 25 plus years experience in operations across a number of sectors means he is knowledgeable and passionate about his products, the delivery and the customer experience. His friendly, holistic, honest and forthright approach means that you know where you stand.
Having been a Business Buzz advocate James' see the potential to raise and grow Buddha Travel's profile by joining the Business Buzz family as the host of the Thame event. James is well connected across the Buzz locations, so he is happy to facilitate connection to help you grow and develop your business
It is an exciting time, so come and say "hello" and get some inspiration from James and Business Buzz Thame.
Details: A fresh vibe in business networking, this drop-in session is a great way to catch up with the local business community in Oxfordshire. There is no membership, no booking, just £5 on the door. Meeting every first Thursday of the month between 10am-12pm.
Business Buzz Thame Ambassador:
Evelyn Kaluza – www.wellnessforsuccess.com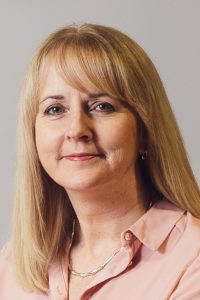 Evelyn left her 25 years experience in the public sector behind to set up her own business Wellness for Success to help professionals and business owners to create their own success and happiness and perform at their best under pressure without risking burnout. Evelyn also helps businesses with the personal development of their talented staff, helping to build resilience and improve performance through individual or group coaching and training workshops. Evelyn is a qualified Executive Coach and Mindfulness Instructor with a unique approach to bringing wellbeing to the boardroom.
Business Networking in Thame sponsored and supported by:

Join us on 19 June for An Evening of Speed Networking – more information and booking click here
Our Business Buzz events throughout Oxfordshire are managed by Regional Lead Katrina Sargent. Contact katrina@business-buzz.org or call 07962 377249.