Watford Business Networking Venue:
Faborjé, 46 The Parade, Watford, WD17 1AY – view map
Hosted by:
Jodi Pyle – KDW Independent Financial Planning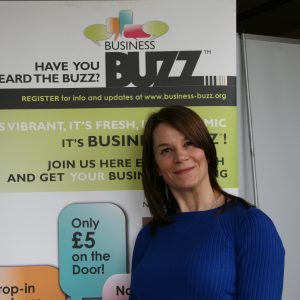 Contact: watford@business-buzz.org or 0844 358 5800
Follow Business Buzz Herts on Facebook and Twitter for updates and connections.
I have lived in Watford for the past 20 years and been in business for about the same amount of time. I have run 2 very successful, albeit very different, business's in this time, and what I do recognise is the importance of face to face networking…..
I started off my career in finance at the ripe age of 18 and in 2008….. as a single mum…..decided to buy a female only gym (I call it my mid-life crisis!)
I learnt so much and loved every minute but took the decision to return to finance in 2016 and picked up again as a mortgage broker, which Is a job I also love doing (just less physically demanding!!!)
I still help people, but in a different way, helping them to save money and look after their finances, instead of their health and wellbeing.
Call me old fashioned but face to face networking really does work! People buy from people…..fact!! I love meeting new people, you can learn so much from them. Its far more productive than just talking to a computer, typing a message, or trying to build a rapport over the phone.
Business Buzz is a great networking group, ran by friendly hosts who make the sessions fun and entertaining. Its informal and relaxed atmosphere means you will want to come along every month.
Details:
Our business networking event in Watford runs on the 4th Friday of every month, from 10am – 12noon.
Watford Business Buzz Ambassador:
Caroline Powell Coaching Academy (Website, Facebook) and Asliceofhappiness.coach (Facebook, Twitter)
Caroline Powell is a Master Practitioner in NLP and Hypnotherapy, Reiki Practitioner and trained in Innate Health, previously trained by and currently mentored by David Key, Award Winning Transformative Coach, Author and Speaker. Caroline also owns a successful Estate Agent in Hayes, Middlesex 'Broads Property Services, which she has a 25-year career in and is the Owner of Caroline Powell Coaching Academy, a private practice where she works with clients on a one to one basis to help achieve their goals both personally and professionally.
Caroline is currently working on a project to help and prevent Homelessness in Watford and Slough. Asliceofhappiness.coach vision is to provide a mobile one stop care facility providing showers and laundry facilities, substance, alcohol and mental health support via a befriending service and workshops together with signposting to further support.  They are currently providing grassroots psychological support for the Homeless in Slough and providing ten week Programmes for Guideposts Charity in Watford.  Each Programme has a value of £30,000 which, are being provided free of charge however would welcome the local community to fundraise and help raise awareness for their chosen Charity.