Harpenden Business Networking Venue:
The Old Cock Inn, 58 High Street, Harpenden, AL5 2SP– view map
Hosted by:
Janice O'Neill – harpenden@business-buzz.org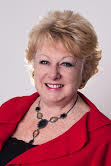 Follow Business Buzz Herts on Facebook and Twitter for updates and connections.
If you want anything done or need to know where to get anything at all, don't 'Ask Jeeves', ask Janice. With her informal approach to networking, Janice welcomes 'virgin' networkers & helps with that initial first nervous step into a room of strangers. Putting people together either business or social & in a relaxed way is a great skill which Janice has learned over the years.
Drop in for coffee and a chat where you will be made really welcome & meet local business people who may even work next door to you! Who would you like to meet to help your business grow?
Details:
Our business networking event in Harpenden runs on the first Thursday of every month, from 10am – 12 noon