Bishop's Stortford Business Networking Venue:
The Gin Palace, Church St, Bishop's Stortford CM23 2LY – view map
Hosted by:
Sam Byrne, K Mosby Financial Associates Ltd
Contact: bishopsstortford@business-buzz.org or 0844 358 5800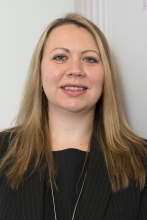 I have worked in the Financial Services industry for all my adult life. From school I began as a Bank Cashier and then promoted to Personal Banker, Mortgage and Protection Adviser, Bank Manager and Area Mortgage Manager for a major high street bank before being invited to join Kevin's Practice. I help clients from all walks of life and I have always had a strong ethos in ensuring every client receives a first class service. My role in the Practice as Business Relationship Executive entails playing an instrumental part in helping to promote our services to business owners and individuals who have financial planning needs. I am very passionate about ensuring that all of our clients receive a 1st class service and that in their time of need they will know they can come to me for help.
Follow Business Buzz Herts on Twitter for updates and connections.
Details:
Our business networking event in Bishop's Stortford runs on the fourth Wednesday of every month, from 10am – 12 noon
Business Networking in Bishop's Stortford is Sponsored By: